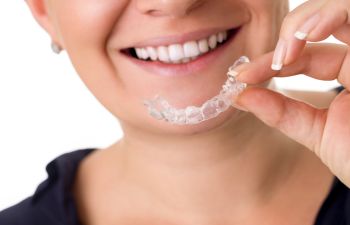 At Kincer Orthodontics, we don't believe anyone should be excluded from having orthodontic treatments. No matter what stage of life you're in, you have options for straightening your teeth in a manner that suits your needs. A great option for our adult patients is Invisalign aligner therapy.
Why Straighten Your Teeth as an Adult?
As adults, we have a lot more commitments and social engagements booked in our calendars. Having to re-arrange the schedule to fit in orthodontic appointments can sometimes be a big put off. With Invisalign, patients are able to continue with everyday events without the interruption of traditional braces. You change your aligners out at home. Plus, brushing and flossing is as easy as removing the trays and brushing after meals and flossing at least once a day.
More adults are also choosing to straighten their teeth for the improvement of their oral health overall. Crooked and misaligned teeth can potentially lead to gum disease and bone loss because of the inability to clean well in-between those teeth. This can also affect the way that you bite and potentially cause TMJ pain and headaches. Invisalign can be used to fix such issues, and with less time spent making visits to the dental office.
Invisalign is a Great Investment
Invisalign allows our adult patients to achieve their goal of a straighter, healthier smile while wearing effective aligners that are practically invisible. As a leading Invisalign provider, a large percentage of patients we see are adults. If you're considering orthodontic treatment, using Invisalign could be the right choice in correcting your smile.
Reserve a Consultation
Look no further. Call our Invisalign office to schedule a no-obligation orthodontic consultation today!