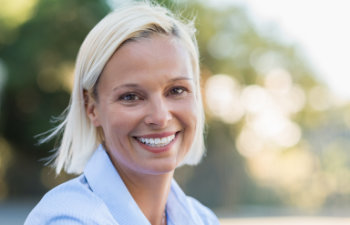 Ah, the age-old question in the realm of orthodontics: Invisalign or traditional braces? It's a tale of modern innovation versus time-tested reliability, each with unique benefits. Let's discuss the nuances of both to demystify these two popular orthodontic treatments.
Traditional Braces vs. Invisalign
Traditional braces have long been the go-to option when it comes to aligning those pearly whites. Their robust metal framework offers precise control over tooth movement, making them ideal for complex cases. Conversely, Invisalign, a contemporary option, employs a series of virtually invisible, custom-made aligners tailored for snug fit and predictable results.
How Invisalign Works
Picture this: No metal brackets or wires, just a seamless, customized set of clear aligners. Invisalign gently shifts your teeth into place using a series of transparent trays, each slightly adjusted to guide your teeth. The best part? They can be easily removed for meals and oral hygiene, providing the ultimate convenience.
Getting Invisalign in Marietta, GA
Located in the heart of Marietta, Georgia, the esteemed orthodontic practice of William R. Kincer is your gateway to a beautiful, healthy smile. Dr. Kincer and his dedicated team offer personalized consultations, ensuring patients receive tailored treatment plans that align with their unique dental needs.
How to Care for Invisalign Trays
During your Invisalign journey, it's essential to maintain impeccable hygiene. Simply remove the trays for meals and brush them gently with a toothbrush and lukewarm water. Avoid hot water and harsh chemicals that might damage the aligners, and don't forget to keep up with your regular dental check-ups.
Reserve Your Appointment Today
Embark on your transformational journey with the trusted guidance of Dr. William R. Kincer. Whether you're considering Invisalign or seeking expert advice, our team is poised to design your perfect smile. Contact us now to reserve your consultation and unlock the door to a confident, radiant grin.