Invisalign Before and After
In the hands of an experienced and skilled orthodontist, the Invisalign system produces excellent results that are indistinguishable from those treated with braces. For patients considering this innovative aligner therapy, it often helps to view actual smiles that have undergone successful Invisalign treatment. Dr. Kincer has used Invisalign to help countless teens and adults obtain the smile of their dreams. Invisalign has the ability to correct a wide variety of orthodontic issues, including significant cases of overbite, underbite, crossbite and crowding.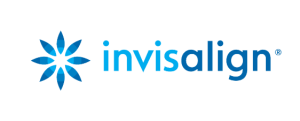 Feel free to explore our gallery of Before and After photos of real Invisalign and Invisalign Teen patients treated by Dr. William R. Kincer. Which smile looks like yours? This can give you a better depiction of your potential results with Invisalign.
For more information about Invisalign or to determine if this clear aligner system is right for you, please contact our Marietta office today.