Invisalign
Want to straighten your teeth without dealing with metal braces? Consider Invisalign from Dr. William R. Kincer in Marietta. Invisalign combines today's modern dental technology with the time-tested science of orthodontics to create a highly-preferred method for straightening teeth. With the use of clear, removable aligners, teens and adults can correct a wide variety of orthodontic concerns in the most discreet and comfortable way possible. When using Invisalign, you'll be given a set of custom aligners that are precisely calibrated to gently move your teeth into the ideal position over a period of time.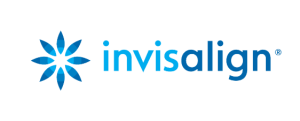 Invisalign offers a number of valued advantages for adults and teens, ranging from improved comfort and convenience to faster results and more. Most of all, Invisalign patients appreciate the opportunity to attain the smile they've always wanted without displaying unsightly brackets and wires. Invisalign offers the unique benefit of protecting your self-esteem and smile confidence during orthodontic treatment.
Dr. William R. Kincer is a certified provider of Invisalign and Invisalign Teen. We are proud to offer this revolutionary treatment option to our Marietta patients. To help you better understand the Invisalign process and determine if this smile-straightening system is right for you, we have provided the following:
Invisalign works for a large majority of patients. However, some types of orthodontic issues require traditional braces or ceramic braces. To determine your candidacy for Invisalign or to discuss your concerns with an experienced Invisalign provider, please contact the office of Dr. William R. Kincer today.