Invisalign FAQs
We all want straight teeth, but did you know that you can achieve a perfectly aligned smile without braces? Invisalign is an effective and highly preferred orthodontic solution that does not rely on brackets, bands and wires. Invisalign allows teens and adults to straighten their smile without sacrificing their self-confidence or their lifestyle.
At the office of Dr. William R. Kincer, we want you to have all the information you need about this revolutionary treatment option. We've compiled answers to some of the most frequently asked questions surrounding Invisalign so that you can better determine if this clear aligner system is something you want to move forward with.
If you have additional questions beyond what we have provided, please do not hesitate to contact us.
What is Invisalign?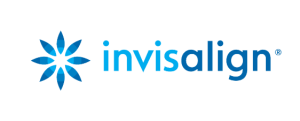 Invisalign relies on a series of clear aligners to gently move your teeth into proper alignment. Each set of smooth plastic aligners is custom made from advanced computer images of your teeth. The trays are changed out every 1-2 weeks until your final smile goals are achieved. The aligners are removable but should be worn up to 22 hours a day for maximum benefit. Invisalign is comfortable, easy to use and virtually invisible to others! Your total treatment time will be determined by Dr. Kincer based on your level of orthodontic correction.
Is Invisalign Effective at Straightening Teeth?
While Invisalign doesn't use the traditional approach of brackets and bands, it still relies on the tested 100-year old science of orthodontics. Yes, Invisalign is extremely effective in straightening teeth. The system uses gentle, pre-calculated forces at specific points in your treatment to create better alignment within your smile. Invisalign has the proven ability to correct the following types of orthodontic concerns:
Gaps
Crowding
Overbite
Underbite
Crossbite
Misalignment
What Are the Aligners Made of?
Invisalign aligners are fabricated from a BPA-free thermoplastic material. This material is clear, thin and smooth for optimal patient satisfaction. Invisalign aligners are also custom-crafted for each individual patient to ensure a snug but comfortable fit.
What are the Primary Benefits of Invisalign?
Compared to traditional metal braces, the advantages of Invisalign are numerous and highly valued. Adults and teens using Invisalign can reap the following benefits:
Convenience of removing the aligners to brush, floss and eat
Freedom to enjoy all of your favorite foods, including those restricted while wearing braces
Less frequent office visits (usually only one visit every 6 to 8 weeks)
Highly discreet treatment as you transform your smile
Comfortable trays that don't irritate your gums, cheeks and lips like brackets
Better oral health since you can brush and floss without the obstacle of brackets and bands
Advanced technology that allows you to view your final results before you even begin treatment
How Will Invisalign Fit My Lifestyle?
When it comes to finding an orthodontic treatment that offers a seamless fit for your lifestyle, Invisalign is a top choice. In fact, most patients feel as if they had to sacrifice very little while undergoing this smile-straightening process. You'll have the freedom to take out your aligners to have a snack or drink. You may even remove them if you'd like a special night out or if you are a teenager playing an instrument in the band. Most of all, you won't have to hide your smile during Invisalign treatment. Most people won't even know you are wearing them! Go ahead and continue your day-to-day activities with Invisalign, and you'll only be required to come in for a brief office visit once every 6 to 8 weeks.
Have more questions about Invisalign? We want to answer them. Contact our Marietta office today, and schedule a free consultation with Dr. Kincer.