What Is Invisalign?
As a leading Invisalign provider in Marietta, we want to make sure patients are well-informed about this revolutionary smile straightening technology. For patients who are reluctant to wear metal braces, Invisalign is the clear alternative towards a straighter and more confident smile. Invisalign uses a series of clear, removable and customized aligners to move your teeth without others noticing. Though Invisalign offers remarkable advantages in convenience, comfort and discretion, it remains highly effective in correcting a broad range of orthodontic concerns.
How Does Invisalign Work?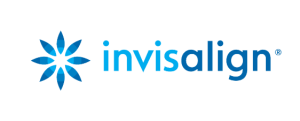 Advanced 3D computer imaging software is used to craft a series of custom aligners for each patient. Each aligner set, which is changed out every 1-2 weeks, has a calibrated goal for tooth movement. The rate, sequence and direction of your teeth movement is carefully determined by Dr. Kincer at your initial examination. Invisalign offers gentle but effective force to the teeth in order to create a straight and beautiful smile at the completion of your treatment. The aligners can be removed for eating, brushing and flossing, but should be worn at least 22 hours a day. The average treatment time with Invisalign is about one year but can range from 6 months to 2 years depending on several factors. These factors include the expertise and experience level of the provider, patient compliance and severity of the malocclusion.
Can Invisalign Work for Me?
Most patients are candidates for Invisalign. However, Dr. Kincer can more accurately determine if Invisalign is best for your specific case. In general, Invisalign has been proven effective for correcting mild to moderate cases of spacing, crowding, underbite, crossbite and overbite. To help you feel confident in your Invisalign process, we can show you a virtual image of what you can expect at each stage of treatment.
If you would like to learn more about Invisalign or Invisalign Teen from a trusted and talented orthodontist, please contact our Marietta office. Invisalign is considered one of the most technologically advanced teeth straightening systems available.