Choosing a Provider
Invisalign is not simply a product. It is a technique that requires specialized skill and knowledge in order to produce the best results. Therefore, the provider you choose is a critical step in your Invisalign process. Dr. Kincer is an experienced orthodontist who has been uniquely trained and certified by Align Technology and is therefore fully qualified to diagnose and treat patients using Invisalign.
One of the best ways to feel confident in your Invisalign provider is to view their before and after photos of previous Invisalign patients. Dr. Kincer is proud to display countless adults and teens who have attained beautiful smile transformations using this clear aligner system. His proficiency with Invisalign is strongly illustrated in a broad spectrum of cases, including complex corrections.
Trust an Orthodontist with Your Invisalign Treatment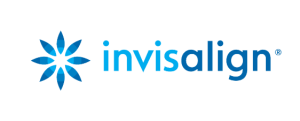 Many general dentists are now offering Invisalign. However, as stated before, Invisalign is a specialized technique that relies on years of orthodontic science. A dentist who is a "certified Invisalign provider" has most likely received a mere six-hour course of Invisalign training, without any additional training in orthodontics. Patients that have true orthodontic concerns, such as crowding, underbites or overbites, should rely on the professional expertise of an orthodontist to obtain the best results with Invisalign.
When choosing our Marietta practice for your Invisalign treatment, you'll be under the personalized care of a single, highly qualified orthodontist. While we have a high volume of Invisalign patients, we value attentive and customized treatments when it comes to straightening your teeth. As an orthodontist, we utilize our specialized training and advanced imaging technology to ensure Invisalign is the most appropriate course of treatment for your specific needs and goals.
To learn more about how a board-certified orthodontist can improve your Invisalign experience, please contact our office. We will gladly schedule a free Invisalign consultation with Dr. Kincer at your convenience.