Voluma
Juvederm Voluma XC, commonly called Voluma, is a facial filler uniquely effective for addressing volume loss in the mid face and cheek region. It is one of the newest fillers on the market and is highly preferred among patients who want a longer-term return on their cosmetic investment. Unlike many other dermal fillers, Voluma needs just a single treatment session to attain ideal results that last for up to two years. We are proud to offer Juvederm Voluma XC injections as part of our full line of filler treatments at the Med Spa of William R. Kincer, D.M.D., P.C.. It has never been easier to reclaim a more youthful and attractive you!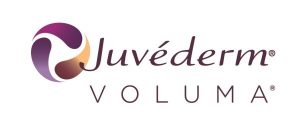 Cheek Filler Treatment Using Juvederm Voluma XC
When volume is depleted in the mid-face due to aging, it can create sagging and folds in the lower face as well as hollowing underneath the eyes. Restoring volume in the cheeks can restore a look of vitality and beauty. For those that are unwilling or unable to undergo plastic surgery, a "liquid facelift" using Juvederm Voluma XC can be an excellent solution. While results are not permanent, they last much longer than most filler products, without the need for repeat injections every few months.
Dr. Kincer strategically places Juvederm Voluma to create more volume throughout the entire cheek region. As a skilled provider in facial injectables, you can expect discomfort, swelling and bruising to be greatly minimized. Most patients look years younger immediately following treatment. It is common for patients to also notice improvement in their smile lines and wrinkles around the mouth as their cheeks are lifted and volumized.
To schedule your non-surgical cheek augmentation using Voluma Injections, please contact the Med Spa of William R. Kincer, D.M.D., P.C. today.