Meet Dr. Kincer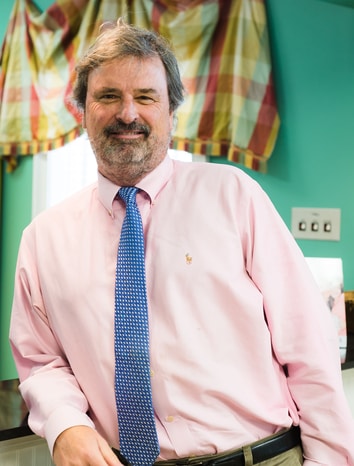 Dr. William R. Kincer (Russell) graduated from the University of Georgia in 1978 with a Bachelor of Science degree. Dr. Kincer graduated Magna Cum Laude from UGA and was awarded membership into the prestigious academic honor societies, Phi Beta Kappa and Phi Kappa Phi. In 1982, Dr. Kincer graduated from The Medical College of Georgia, earning a Doctorate of Dental Medicine degree. Upon completion of dental school, Dr. Kincer was one of only two residents accepted into the additional two-year Post-doctoral studies program in orthodontics at the Medical College of Georgia. In 1984, Dr. Kincer completed the rigorous orthodontic residency and established a solo orthodontic practice in Albany, Georgia.
After building a successful solo practice and practicing in Albany for five years, Dr. Kincer sold his practice to Dr. Robert Moss. In 1989, Dr. Kincer, along with his wife, Susan, and their children, moved to the burgeoning community of West Cobb to put down long-term roots closer to extended family.
Professional Organizations:
American Association of Orthodontists
Southern Association of Orthodontists
Georgia Association of Orthodontists
American Dental Association
Georgia Dental Association
Northwestern District Dental Society
Charitable Organizations & Fund Raisers
Orthodontic Treatment Volunteer Dentist at the Ben Massell Dental Clinic
He is also a Complementary Treatment Provider for Various Non-Profit Organizations including The Lionheart School, Young Life, First United Methodist Church, North Metro Church, The Mission Society of UMC, etc.