Why an Orthodontist?
If your family dentist offers Invisalign or clear braces, why should you seek out an orthodontist? This is a growing concern as more and more general dentists choose to incorporate orthodontic services in their practices. While it may seem highly convenient, this doesn't always result in the best experience and outcome for the patient. There are important discrepancies here that you need to be aware of. A general dentist does not bring the education, training and even quality of care to your treatment that an orthodontist is obligated to deliver. It is important to know whether your general dentist is an orthodontic specialist recognized by the American Dental Association and the Georgia Board of Dentistry. If not, you may want to reconsider your smile straightening provider.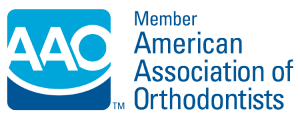 Trust Your Smile to a Specialist
Your smile is a powerful asset and worthwhile investment. Therefore, if your smile needs improvement or correction that involves orthodontic treatment, it is highly advised to choose a specialist who has been properly trained and accredited in dental specialty. An orthodontic specialist is better equipped to provide a more customized treatment plan and make adjustments along the way if needed. When it comes to straightening teeth or reshaping the alignment of the jaw, there is no cookie-cutter approach. In fact, it requires intricate knowledge that only an orthodontic specialist can offer.
An orthodontist is also better equipped to detect problems early on and provide interceptive treatment. In many cases, seeing an orthodontist instead of a general dentist can lessen treatment time and give you better long-term results. Lastly, there are a wide variety of orthodontic treatments available. If your general dentist does not offer the method or approach you specifically need, you may be forced into a treatment that fails to fully address your concerns, resulting in disappointment and loss of money.
It is helpful for patients to understand the difference in training and education between a general dentist and an orthodontist. To become a general dentist who receives a DDS/DMD degree, it takes approximately 8000 hours of basic dental education. This basic dental training allows a general dentist to perform routine dental work such as cleanings, fillings, extractions, crowns, dentures and teeth whitening. However, an orthodontic specialist engages in an additional 4000 to 6000 hours of specialty orthodontic training in an accredited residency program, which is above and beyond the hours of basic dental school.
Still not sure why you or your child needs to see an orthodontist instead of your family dentist? Contact our office. We offer complimentary consultations with Dr. Kincer to explain the benefits of choosing a board-certified orthodontist for your smile.