Invisalign Cost
A confident and beautiful smile is within reach. If you are considering Invisalign, you'll be happy to know that the cost of Invisalign is comparable to that of braces, and our practice offers extra ways to make your treatment more affordable. Most importantly, Invisalign is an invaluable investment towards your self-esteem, your dental health and your overall quality of life.
The cost of Invisalign varies with each patient. Dr. Kincer will carefully explain the cost of your specific treatment plan upfront so that there are no surprises. The following factors can influence the cost of Invisalign or Invisalign Teen:
Severity of orthodontic issues or case complexity
Total treatment time
Orthodontic insurance policy (if present)
In general, uncomplicated cases that utilize up to five sets of Invisalign aligners can cost as little as $2000. However, a scheduled consultation and thorough evaluation with Dr. Kincer can more accurately determine your fees.
Paying for Your Invisalign Treatment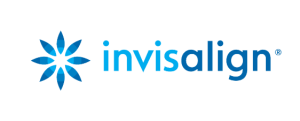 If the expense of Invisalign is holding you back from attaining that beautiful balanced smile, we can help. We realize that patients come to us from budgets of all sizes. Our team does our best to accommodate your financial concerns so that you can take advantage of innovative orthodontic treatment options such as Invisalign.
Our West Cobb office proudly offers a variety of payment options to meet your needs. We accept cash, check and credit card payments. Our practice also offers low and no-interest financing options to help with your out-of-pocket expenses. If you have orthodontic insurance coverage, we are happy to help you determine the reduced cost of your Invisalign treatment according to your specific plan of coverage.
To learn more about the cost of Invisalign for your individual smile needs, please contact the office of Dr. William R. Kincer today. He is a leading provider of Invisalign and Invisalign Teen for the Marietta area.