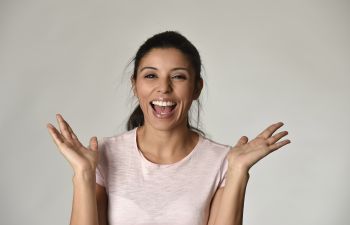 Reserved for severe dental irregularities and misalignments of the jaw, surgical orthodontics is a corrective jaw surgery, also known as Orthognathic surgery. As part of a comprehensive approach to treatment, the role of surgical orthodontics is to restore function, while braces are worn before or after treatment to reposition teeth. Without question, this form of orthodontics requires a greater commitment to treatment. Yet, the combination of orthodontics results in a dramatic effect on many aspects of a patient's life.
The American Association of Oral and Maxillofacial Surgeons lists the following conditions that are treated by surgical orthodontics:
Difficulty chewing or biting food
Difficulty swallowing
Chronic TMJ-related pain, as well as headaches
Excessive wear of the teeth
Open Bite (space between the upper and lower teeth when the mouth is closed)
Unbalanced facial appearance from the front or side view
Facial Injury
Birth Defects
Receding lower jaw and/or chin
Protruding Jaw
Inability to make the lips meet without straining
Chronic mouth breathing
Sleep apnea (breathing problems while sleeping, including snoring)
To better understand the process of surgical orthodontics, consider the correction of an open bite. In this case, surgery might involve removing some of the bone in the upper tooth-bearing portion of the jaw and securing its new position with plates and screws. In turn, correcting a receding lower jaw or weak chin might include separating the bone in the lower portion of the jaw and repositioning it.
Dr. William R. Kincer – Surgical Orthodontic Specialist in Marietta
With an understanding of the intricacy of evolving jawbone alignments and facial structures, Dr. William R. Kincer is a surgical orthodontic specialist serving Marietta and surrounding West Cobb communities. Highly regarded for his personalized approach to treatment, Dr. Kincer customizes planning to suit individual needs in regards to time, recovery and results.
For superior, patient-centered orthodontics, contact the office of Dr. William R. Kincer today.