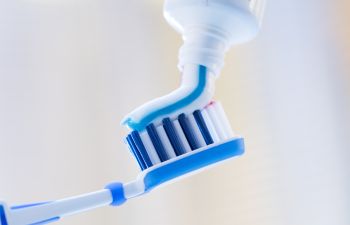 Cleaning around your braces or fixed orthodontic appliances can be tricky, but it doesn't have to be difficult if you have the right oral hygiene aids. Aside from an everyday toothbrush and floss, here are some great resources to keep next to your bathroom sink:
A Water Flosser — Waterpiks and other brands of water flossers are perfect for cleaning around individual brackets and underneath orthodontic wires. Some even include extra attachments, like small brushes.
Proxa/Proxy-Brush — These tiny tufted brushes have a small handle or can be changed out on a larger holder. They're perfect for brushing under wires and between brackets, where your larger toothbrush can't reach.
Disclosing Agents — These products dye plaque pink or purple, so that you can see where you've missed. Just be sure to use them in the evenings instead of right before heading out the door in the morning! You'll want plenty of time to brush away the lingering residue.
Fluoride Mouthwash — No, it doesn't replace brushing and flossing. But it does strengthen areas that may be susceptible to "white spots" or demineralization (when plaque sets on your tooth for too long.)
Floss Threader — Easily weave your dental floss under and around appliances so that you can still clean between teeth. Although more time consuming than a water flosser, sometimes you need to physically "get in there" and clean between your teeth.
In addition to keeping your routine orthodontic appointments with Dr. Kincer, it's important to schedule a professional cleaning at least every six months! If you're looking for a family dentist, we'll be happy to provide you with a referral. Contact our Marietta office today.