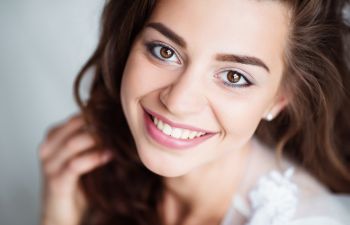 While lines, wrinkles and furrows on the face can cause a premature aged look, many individuals are not quite ready for a facelift or other invasive plastic surgery. Fortunately, non-surgical facial rejuvenation using dermal fillers and injections offer results that are tailored to each individual. As a leading choice, Restylane is a hyaluronic acid filler used to plump up and soften lines around the nose, mouth and mid-face region. Because hyaluronic acid is a naturally occurring substance in the human body, Restylane is a low-risk filler, with very little risk of infection. As part of an expansive medical spa menu, renowned Orthodontist Dr. William R. Kincer offers three of the most proven Restylane products to help patients reveal a more youthful, balanced appearance.
As explained by Restylane online, the unique portfolio of Restylane products is designed to help individuals:
Restore lost volume
Enhance the shape and definition of the face for a more harmonious appearance
Treat specific facial areas such as the cheeks, mouth/nose folds, lips and around the eyes
Refresh and improve the condition of the skin for a more radiant, hydrated look
Restylane Defyne and Refyne offer flexible filling of wrinkles and skin folds around the mouth, while Restylane Lyft provides lift by adding contour to the cheeks and middle of the face. When new volume is added to the mid-face region, this generates a lift to the lower face and jawline. In turn, Restylane Silk is a special formula used to provide natural-looking lip enhancement.
Perhaps you're thinking, "Well, all of this sounds good." If so, you're right. Yet, when it comes to injections and dermal fillers, it is critical to consult a highly skilled doctor with utmost precision and skill.
With several decades of experience as a trusted Orthodontist in Marietta and West Cobb County, Dr. Kincer carries a deep understanding of facial anatomy and characteristics, including how these affect one's smile. Therefore, he offers unique expertise in helping patients achieve a younger looking complexion and smile.
To schedule a consultation, call the office of William R. Kincer, D.M.D., P.C. today.