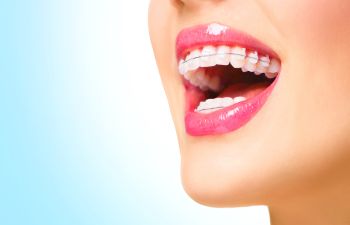 While National Orthodontic Health Month is six months away in October, it's always a good time to set the record straight regarding orthodontic treatment. According to the American Association of Orthodontists, here are a few myths you must know.
Anyone who provides braces or aligners is considered an orthodontist
Perhaps you've seen dentists and other companies offer braces or aligner therapies. Does this mean that these providers are orthodontists? The answer is no. In order to be considered an orthodontic specialist, one must complete additional years of advanced training and education at an accredited residency. The same is required in order to be a member of the American Association of Orthodontists, or AAO. Thus, if you are looking for a qualified orthodontist, look for the AAO logo or simply ask!
Orthodontists are very expensive.
Like other specialty health care providers, orthodontists provide customized treatment plans to their patients. This leads many to assume that they are very expensive. The truth is—each case is unique, yet the benefits of specialized care is worth it in the end. As such, most orthodontists offer affordable, flexible financing to suit every budget.
Regular office visits are not needed to obtain straight teeth.
Simply put, regular orthodontic visits are highly valuable, as a qualified orthodontist can detect problems or make treatment corrections as needed to produce the best results possible.
Orthodontic treatment is purely cosmetic.
While the visible benefits of orthodontics leads many to believe that it is purely cosmetic, there are enormous benefits in regards to function. In other words, a patient's biting, chewing and speaking improves, not to mention their oral health improves, as teeth are easier to clean.
Orthodontists only offer metal braces.
As the most familiar type of braces, metal brackets and wires remain a popular, traditional method of straightening teeth. However, other methods include fixed or removable appliances and devices, as well as clear aligners and bilingual and ceramic types.
Orthodontic treatment is only for children.
It's true—many children undergo orthodontic treatment. Yet, the AAO reports that in 2014, nearly 1.5 million adults were treated! As such, age is never a concern when it comes to obtaining a healthy, straight smile.
William R. Kincer, D.M.D., P.C. – Orthodontic Specialist
With over thirty years of experience as an orthodontic specialist, Dr. William R. Kincer leads a unique practice in Marietta, where he values personalized patient care and treatment for individuals of all ages.
For a complimentary consultation to discuss options to straighten your smile, call today!