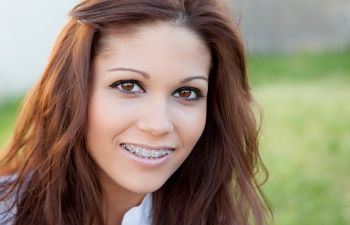 At first thought, orthodontia elicits a fairly common image of dental braces, as described by Colgate, with metal brackets that many kids know all too well. Yet, Orthodontists know that there is much more to the science of undergoing treatment. Thus, there are various appliances that supplement and personalize orthodontics, and these depend upon the specific condition of a child and the desired result of treatment in the end. Some of these appliances are familiar such as a palatal expander, headgear or a retainer. On the contrary, some orthodontic appliances are less conventional, and many people have never heard about them.
For instance, the Nance is a holding arch that is used to maintain space in a child's mouth. Thus, if a child loses his or her baby teeth earlier than most, the first molars that erupt are susceptible to moving forward. This is simply because there is nothing to prevent them from doing so. Yet, the Nance can be inserted to cover a portion of the child's palate. It includes metal bands that are placed around upper back teeth to secure them in place until permanent teeth erupt.
A Lower Lingual Holding Arch performs a similar function, yet it is designed for lower teeth. As such, it prevents the back teeth from moving forward, and the arch is fitted for children that have lost their baby teeth significantly early. Both the Nance and the Lower Lingual Holding Arch are invisible appliances, which provides a great benefit for most patients.
Finally, twin blocks are a lesser-known orthodontic appliance that corrects misalignments of the jaw called overjets. An overjet is when the top teeth stick out further over the bottom teeth than they should. In these cases, the twin blocks consist of one plate on the top teeth and one on the lower teeth that work in tandem to realign a child's jaw. While twin blocks produce results quickly, they are also removable, providing an advantage to children wearing them.
Personalized Orthodontic Treatments For Greater Function And Appearance
When it comes to delivering personalized orthodontic treatments, Dr. William R. Kincer, D.M.D., P.C. is a step above the rest, with over 30 years of experience serving Marietta and West Cobb County. While Dr. Kincer proudly utilizes the most advanced technologies and equipment available in modern orthodontics, he is not afraid to use less conventional means of treatment to help patients obtain the exact result that they want and deserve.
For personalized orthodontic treatments in the Marietta area, contact the practice of William R. Kincer today.