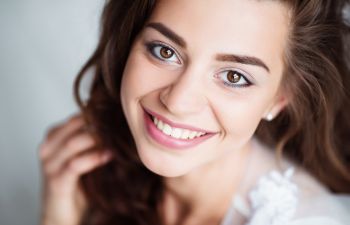 As we enter into the holiday season and get closer to the new year, things can get busy and schedules fill up more quickly. Your orthodontic care may be pushed aside and not get the attention it deserves. Why not change that and make a few orthodontic resolutions for the new year that both you and your smile can benefit from?
Stay Up-to-Date on Your Appointments
Depending on what treatment you're currently undergoing, you'll need to see an orthodontist at different intervals. Usually if things come up, orthodontic appointments tend to get rescheduled in favor of something more exciting. Regular appointments, however, help keep your teeth moving along as prescribed. Missing regular appointments can prolong your treatment, keeping you in your braces for a longer timeframe. This year, resolve to keep your regular appointments to stay on track.
Wear Your Aligners as Directed
Wearing removable orthodontic aligners may seem like an easy and simple thing to do. The truth is it can be tricky, especially when away on vacation or if you're at school. It's easy to take them out and forget to put them back in after eating or brushing. Aligners only work if you're wearing them, so this year resolve to wear them like a pro!
Brush Regularly and Floss Daily
Brushing your teeth with or without braces is important, but it becomes especially important when you wear braces. You should be brushing 2-3 times a day and flossing at least once a day. This will ensure the health of your teeth and gums after the braces are removed. No more skipping, resolve to brush and floss better every day.
Contact Kincer Orthodontics for all your orthodontic needs this new year!