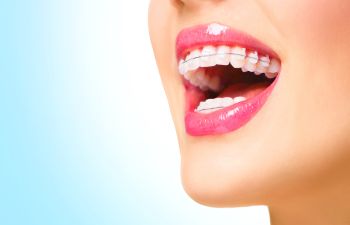 Kids aren't the only ones who can benefit from orthodontic therapy. Here are four popular reasons why adults should consider straightening their teeth.
Premature Tooth Wear
Teeth that bite end-to-end or don't line up correctly can wear one another down more quickly. If your teeth are starting to look shorter, flatter, or have sharp edges, aligners or braces could help it from getting any worse.
Aesthetic Enhancements
Symmetry is an integral part of a beautiful smile. With orthodontic aligners you can enjoy a non-invasive cosmetic dentistry solution without any non-reversible "work" being done to your teeth. If you opt for removable aligners you can even choose to whiten your teeth at the same time.
Recurring Cavities or Gum Health Issues
Crooked and crowded teeth are at a higher risk of getting tooth decay and periodontal disease. If there are a few problem areas in your mouth that always seem to have issues, bringing those teeth into alignment could make your oral hygiene routine more effective. Straighter teeth tend to harbor less bacterial plaque, as they're easier to brush and floss.
TMJ Disorder
Your jaw function is impacted by the way your teeth fit together. Irregular biting patterns mean atypical TMJ movements each time you chew or bite into your food. In time, those irregularities can lead to jaw pain or joint damage. Orthodontic therapy could actually be part of a comprehensive care plan for TMJ disorder.
Book Your Consultation Today
Dr. Kincer provides a wide variety of orthodontic therapies for all ages. You're never too old for a straighter, healthier smile! Call us today to reserve a consultation.