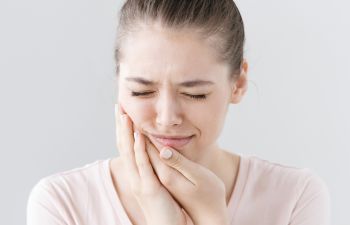 If you're wearing braces, you're not immune to orthodontic emergencies. Since our Marietta community is experiencing the "social distancing" effects of the COVID-19 virus, knowing what to do during an orthodontic emergency can save you from making an unnecessary trip into town.
Broken Bracket
One of the most common orthodontic "emergencies" is biting down on something wrong and accidentally popping off a bracket. Or for some reason, the bonding agent comes loose, and the bracket is simply suspended over the tooth.
Although we usually want to replace your bracket at your earliest convenience, it's ok to wait given the circumstances surrounding the coronavirus pandemic. We'll see you once our office is providing routine services again!
Wire Poking Out
Have a trusted adult use a pair of nail clippers to snip off the piece of wire that's poking into your gums or cheek. If it's small, you can use a pencil eraser to gently bend the wire so that it's not irritating your mouth. Or the fastest solution is to simply cover it with orthodontic wax until our Marietta orthodontist can see you in person!
Broken Retainer
This one might be a repair we can provide without having to see you in person. Call our office to arrange dropping off your appliance to have it repaired or replaced (if a digital impression is on file).
If You Have an Emergency
Call our Marietta orthodontist if you're in pain or require emergency treatment related to your orthodontic care. William R. Kincer – Orthodontist is currently providing essential care services on an as needed basis, due to social distancing guidelines. Call us today to find out how we can help.