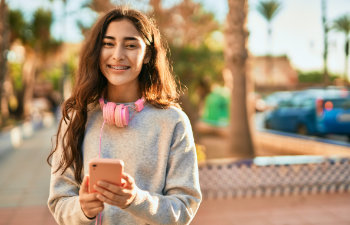 Adults are popular candidates for invisible braces and clear aligners. But can younger patients, such as teens, get Invisalign? In short, yes! Invisalign treatment with William R. Kincer – Orthodontist is great for some teens. But there are still a few criteria to meet!
Invisalign for Teens
Invisalign is suitable for most teenagers, provided they have all or most of their permanent teeth. Especially if they're responsible and committed to their treatment, since Invisalign trays are removable! In fact, Invisalign is an excellent choice for teens who may feel self-conscious about wearing metal braces.
Advantages of Invisalign
Aesthetic Appeal: Invisalign aligners are virtually invisible, allowing teens to smile without feeling embarrassed.
Comfort: Unlike braces with wires and brackets, Invisalign aligners are smooth and comfortable to wear, minimizing irritation and discomfort.
Removability: Their aligners can be removed for eating, snacking, brushing, flossing, or even when they give a speech at school. This is where the responsibility comes in; if your teen can keep up with their aligners, they can usually wear Invisalign.
No Food Restrictions: With traditional braces, there are often food restrictions to prevent damage to the hardware. With Invisalign, that's no longer the case.
Shorter and Fewer Appointments: You won't need to plan as many checkups (or spend as long at our office) compared to braces, giving teens more time for other activities.
Schedule a Consultation Today
Find out if your teen is a candidate for Invisalign by calling William R. Kincer – Orthodontist in Marietta, GA. Our experienced orthodontic team will assess your teen's unique needs and provide expert guidance on the best treatment options. Plus, you can take advantage of our flexible financing options that easily fit into your monthly budget!