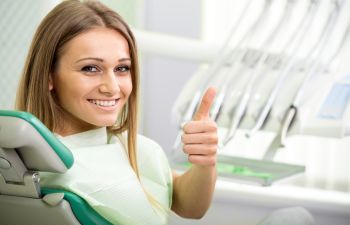 Having beautiful straight teeth is a great way to help your facial profile look younger and healthier. But when you need a bit of enhancement for the "frame" around your smile — that is, your lips, cheeks, and surrounding tissues — we can help as well!
We're currently providing a special back-to-school offer on our Facial Artistry services. Adult patients of William R. Kincer can take advantage of 20% off dermal fillers or Botox at just $10.00 per unit (minimum of 20 units.)
Eliminate fine lines and wrinkles
Smooth sagging skin
Erase deep creases around your mouth, nose, eyes, and forehead
Enjoy results that last up to several months per application
Combine skin therapies for optimal, extended results
As a dental specialist, Dr. Kincer is an expert when it comes to faces! Take advantage of more than just orthodontics and invisible braces. Why not add on a facial, microdermabrasion, chemical peel, or popular cosmetic injectables? There's no need to visit a separate provider.
Even if you don't wear braces but you're visiting our office with your child/teen, you can take advantage of our in-house aesthetics and facial treatments! Some people even find that Botox treatments help to minimize the symptoms of chronic headaches, migraines, and TMJ disorder. Since orthodontic therapy can help your TMJ function more efficiently, adding Botox into your care plan could be beneficial.
Or, combine your injectables and skincare treatments with your next orthodontic visit, saving you time. We understand that our patients have busy lifestyles and careers. With our back-to-school special, there's no time like the present when it comes to putting your best face first.
Call the office of William R. Kincer, D.M.D., P.C. today to schedule a consultation.