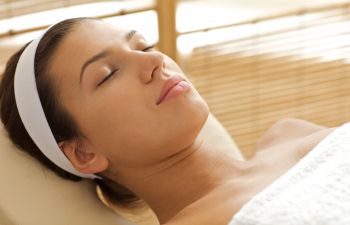 It's no secret that plenty of water, balanced nutrition and vitamin supplements contribute to healthy skin. Yet, equally important are quality skin care products that provide nourishment and promote moisture. As an orthodontic specialist serving Marietta and surrounding communities, William R. Kincer, D.M.D., P.C. offers extended services at his upstairs medical spa, including advanced formulas for superior skin health.
Dermatologica Professional Skincare
Free of irritants, lanolin, SD alcohol, mineral oil, artificial colors and fragrances, Dermatologica is skin-specific skincare manufactured in the United States. With a focus on skin health over beauty alone, Dermatologica redefines skin, and is uniquely tailored to suit each skin type. Thus, whether individuals are searching for daily skincare, concentrated boosters, eye serum, body therapy or targeted topical treatments, Dermatologica contains a full spectrum of products and services that are top rated by therapists and patients worldwide.
SkinMedica Skincare – by Allergan
With the power to leverage skin's natural healing capacities, SkinMedica is personalized skincare that enhances the appearance and texture of one's skin. Designed by physicians and backed by clinical, scientific data, SkinMedica doesn't provide a quick fix to common skin abnormalities—it transforms skin for long-term health and radiance. Some of the products that make up the SkinMedica difference are listed below:
TNS Recovery Complex: a patented Tissue Nutrient Solution to reduce skin discoloration and improve the visibility of fine lines and wrinkles.

TNS Essential Serum: An all-in-one growth factor product and rejuvenating treatment, TNS Essential Serum amplifies skin tone and texture while reducing fine lines and wrinkles.

Lytera 2.0 Pigment Correcting Serum: Suitable for all skin types and ethnicities, Lytera 2.0 Pigment Correcting Serum targets stubborn skin discoloration.

Retinol: SkinMedica restores skin's radiance, tone, texture and resiliency with three levels of advanced retinol.

Total Defense + Repair: An advanced antioxidant complex, this rejuvenating cream provides ultimate protection that extends beyond UVA/UVB rays and supports the skin's ability to restore itself.

HA Rejuvenating Hydrator: Immediately softens fine lines and wrinkles, encourages the skin's natural ability to restore Hyaluronic Acid (HA) for optimal skin health.
Stop By Our Med Spa Today!
While Dr. Kincer maintains an established practice in orthodontics, he proudly offers pampering spa services and aesthetic treatments to revitalize the appearance of patients and guests. If you are seeking an advanced skincare solution to enhance and restore your appearance, call or stop by our med spa today!