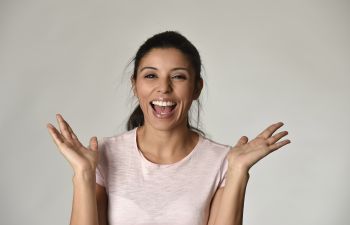 When it comes to reducing or eliminating facial wrinkles, raising scar depressions and replacing soft-tissue volume loss in the face and neck, facial fillers and injectables provide patients with the opportunity to refresh and rejuvenate their appearance in minutes—minus the downtime and painful recovery associated with plastic surgery.
With an established practice in specialized orthodontic care, William R. Kincer, D.M.D., P.C., has added a complete menu of facial artistry services and anti-aging skincare designed to help patients rediscover their natural, youthful beauty. Given his extensive understanding of facial structures, including the bones, tissues, nerves and muscles that surround anti-aging injections and treatments, Dr. Kincer proudly offers the following at his Marietta/West Cobb practice:
Belotero
Botox
Dysport
Juvederm (Volbella and Vollure XC)
Kybella
Radiesse
Restylane (Defyne, Lyft and Refyne)
Sculptra
Voluma
Xeomin
Perhaps the greatest appeal of facial fillers and antiaging injectables is that they provide quick, easy and painless treatment with noticeable results right away. Formulated to integrate and replicate the skin's natural moisturizing abilities, facial fillers create an even contour and appearance of skin that has lost elasticity and volume. Yet, because the improvements are subtle and natural, patients do not appear as though they've received treatment. They simply look rested, refreshed, revitalized and confident. Thus, while facial fillers and injectables deliver remarkable results in the fullness and vitality of the skin, they do not compromise a patient's natural facial expressions.
Discover The Best Version Of Yourself
Are you an adult patient at our practice or the mother of a patient? Dr. Kincer and our licensed aesthetician invite you to enjoy unique facial artistry services, conveniently located upstairs in our current location. We look forward to helping you look and feel like the best version of yourself.