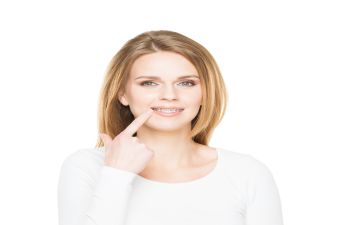 More than ever, the reasons for braces and orthodontic treatment vary among different ages and from person to person. As such, it's recommended by the American Association of Orthodontists (AAO) that by age 7, children visit an orthodontist for a pre-screening appointment. With earlier treatment and more individuals receiving treatment overall, it's become clear that orthodontics is about more than aesthetics.
Modern day orthodontics involves proactive preventative evaluations and a consideration of an individual's unique facial features and characteristics. This means that although the primary aim of orthodontic treatment is to straighten one's smile, doing so also enhances one's oral health. When teeth are crooked or crowded, it is difficult to brush and floss well, as there are more areas for bacteria and food debris to hide. Simply put, a straight smile is easier to clean and maintain. Furthermore, with better oral health habits at home, individuals will naturally experience better dental visits, with fewer problems.
Aside from better checkups, orthodontic treatment provides a better quality of life for patients. Did you know? Poor oral health is linked to heart disease and diabetes, not to mention headaches and earaches. Misalignments are connected to poor speech and eating habits, as well as bruxism. As a condition in which individuals grind and clench their teeth, bruxism can cause pain in the jaw, ears and upper back. What's more, the perpetual grinding and clenching can cause teeth to fracture, as tooth enamel is weakened.
Naturally, a straighter smile results in better oral and general health, yet it also allows individuals to have a better outlook on life. Even for those that are not image-conscious, having a straight, healthy smile feels good.
Successful Orthodontic Treatment For All Around Better Health
William R. Kincer, D.M.D., P.C., brings over 30 years of experience with successful orthodontic treatments that promote all around better health. With advanced options such as Invisalign and Invisalign Teen, clear ceramic braces, surgical orthodontics and more, there is a solution for every age and stage. To schedule a confidential consultation with Dr. Kincer, call his Marietta, Georgia practice today.