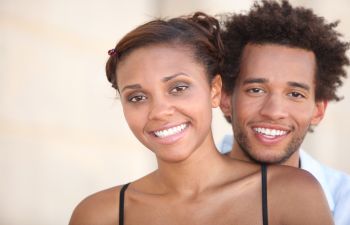 Straight teeth are a gorgeous accessory. But their attractiveness is just one perk of a properly aligned smile. It turns out that straighter teeth are also less prone to a lot of common dental problems.
Less Crowding: Fewer Cavities
Crowded teeth are statistically more likely to develop cavities than teeth that are aligned properly. If you have crooked or crowded teeth, they're more challenging to brush and floss. Research shows that those crowded spaces are the ones that tend to get decay first.
Proper Alignment: Healthier Gums
Periodontal disease is more common around teeth that are tilted out of alignment. Even if you have great oral hygiene, those spaces will tend to collect more bacteria on a daily basis. Orthodontic treatment could be a great aspect of your periodontal care plan.
Great Occlusion: Less Enamel Wear
Your occlusion is the biting relationship between upper and lower teeth. When teeth fit together and function properly, your enamel is able to last longer. In contrast, irregular biting patterns cause tooth-on-tooth wear, resulting in flat or chipped teeth over time.
Fewer Headaches and Jaw Pain
When teeth are aligned properly, your TMJ will perform more efficiently. Misaligned teeth can contribute to TMJ disorder and TMD-related headache symptoms due to joint strain.
Invest in Your Smile's Future
If you were looking for an excuse to invest in braces, you have one. Straighter teeth are healthier at every stage of life.
Which type of braces are right for you? Whether you're a working adult or looking for children's treatment, we encourage you to call William R. Kincer – Orthodontist today to reserve a consultation.