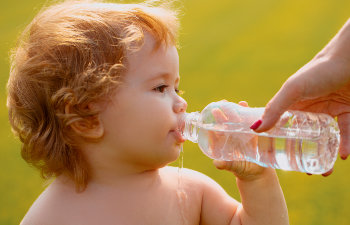 Water is a natural cleanser. It helps cut back on dental plaque, food debris, and even tooth stain around braces. Drinking enough water is essential for our kids' overall health and dental wellness, but it can be tough to convince them to drink it. At the office of William R. Kincer, your family's orthodontist in Marietta, we know what a challenge it can be to convince children to water, but there are a few things you can do to help.
Choose a Fun Water Bottle
One way to make drinking water more appealing to your child is to let them choose their own water bottle. Whether they choose their favorite color or characters, they are more likely to drink from a water bottle they love and pick out themselves.
Adding Fruit Makes It Fun
Slice up some strawberries or cucumbers, and add them to their water bottle or let them choose their own fruit mix. More than being fun, it's a great way to add flavor and sneak in some extra vitamins and minerals.
Make Water More Important Than Other Drinks
When we make things exciting, our kids get excited. If you make it a priority to always have water available and emphasize that it's the most important drink they can have, they'll be more likely to make it a habit.
Explain Sugary Drinks and Tooth Decay
Kids are smart, and they always like to know why. So it's important to explain why sugary drinks, such as soda and juice, can be harmful to their teeth. Let them know that these drinks can lead to tooth decay and cavities and that drinking water is the best choice for their pretty smiles.
Schedule Your Child's Pediatric Dental Appointment
Dr. William R. Kincer, your orthodontist in Marietta, is always here to answer any questions you have. Plan your child's next orthodontic consultation with us today!