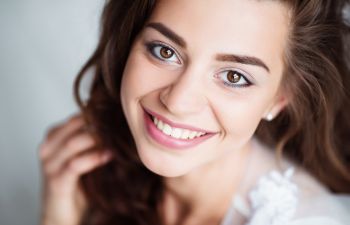 Dr. William R. Kincer, a Marietta, Georgia orthodontist, can do more than just straighten your teeth. If you want to accomplish an ultimate smile makeover, we have a full menu of options available for you to choose from. Depending on your current appearance and goals, we can create a customized plan for you. You can  choose a few or all of the following procedures.
Braces or Invisalign For Straighter Teeth
Our orthodontist can help you choose which orthodontic treatment is best for you and one that'll get you the straight smile you've always wanted.
Bleaching for Whiter Teeth
After accomplishing straight teeth with braces or Invisalign, professional teeth whitening will brighten your smile by several shades.
Fillers for Plump Lips
Plump lips are an attractive facial feature that adds the perfect frame to your teeth.  With injectable dermal fillers, we can help you achieve fuller lips that'll make everyone jealous.
Botox for Smoothing Wrinkles
As you age, your skin loses elasticity and wrinkles occur. Some of these lines are more noticeable around the mouth when you speak or smile. Botox freezes the facial muscles that cause your wrinkles to show, giving you a more youthful appearance.
Get Your Custom Treatment Plan Today
Now is the time to give yourself something that you've always wanted. Enjoy a more attractive and younger-looking you by getting the ultimate smile makeover from Dr. William R. Kincer, our Marietta, Georgia orthodontist. Call today for your consultation and we'll construct an individualized treatment plan. We want you to not only be happier with your appearance on the outside, but to feel more confident too.