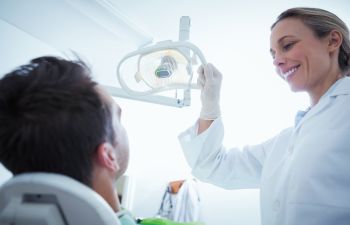 One of the most important things about braces is having great oral hygiene during your orthodontic treatment. When your braces stay clean, you don't have to worry about decalcification around your appliances or surprise cavities once all of your braces finally come off.
Here's what you really "need" to have if you're about to invest in a new set of braces:
An Electric Toothbrush
Powered toothbrushes offer hundreds to thousands of more brush strokes than what you'll be capable of if you're brushing by hand. Over the course of your orthodontic treatment that can mean night and day for your gum health and overall oral hygiene.
A Water Flosser
Yes, they're messy, but water flossers are excellent for cleaning around your braces as well as between your teeth. Depending on the type of water flosser that you buy, some have interchangeable tips with small brushes on the end (to clean around brackets.) If you're worried about the mess, consider getting a portable one or a design that hooks up to your shower head, so that it can be used in the bathtub.
Proxy Brushes
Those small little tapered brushes are great for cleaning underneath your orthodontic wires and between brackets after meals. They reach where a toothbrush can't and come in handy for larger areas of buildup that accumulate throughout the day.
We're Always Here to Help
The team at William R. Kincer – Orthodontist will show you or your child how to effectively clean around braces to keep your smile healthy year-round. Having trouble reaching a particular area? Just let us know – we'll discuss what options are available to help. Call us today.